2018 Hickory
WEEK 6:  Hickory played Blackwood @ The Grange and Squared
S Bywaters won 6/5, S B Lee lost 2/1, C Hirst squared, J Burton won 3/1, L Denny lost 4/3
WEEK 5: Hickory won 4½ / ½ against Mount Osmond
S Bywaters won 3/2, SB Lee won 5/3, J Burton squared, G Trainor won 2 up, L Denny won 6/4
Well done Hickory girls – currently on top of the ladder.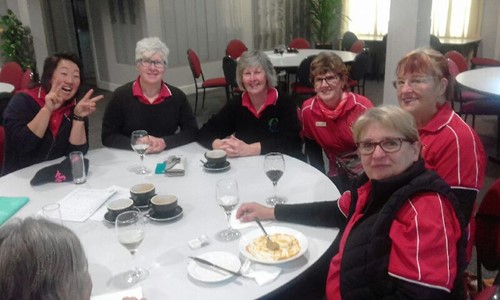 WEEK 4: HICKORY won 4/1 against The Vines
L Woolford lost 3/2, SB Lee won 3/2, J Burton won 6/5, G Trainor won 6/4, L Denny won 8/6
WEEK 3:  Hickory played Flagstaff Hill @ Flagstaff Hill and squared
S Lewis lost 7/6, L Woolford lost 10/7, C Hirst won 2/1, G Trainor won 3/2, L Denny squared
WEEK 2: NAGC Ladies were unlucky this week.
Hickory played Westward Ho @ Mt Osmond and lost 4/1
C Wilmshurst lost 4/3, M Prisk lost 2/1, SB Lee lost 3/2, G Trainor won 3/2, C Hirst lost 1 down
We look forward to better results next week.
WEEK 1: NAGC Ladies played May 14 and all teams were winners.
Hickory played West Lakes @ The Vines: L Denny won 2 up, S B Lee won 3/1, G Trainor squared, L Woolford lost 1 down, S Lewis squared
NAGC won 3/2